Swim with Heart was founded in 2010 with the belief that each child of any age, can learn the joy of accomplishment and achievement through swimming. We work with our students to find the best way to allow them to confront new challenges and succeed, and those successes in the pool always find a way to show up on land. Our swimmers gain confidence while having fun and the results of these achievements have long-lasting impacts for the swimmer, their families, and the community.

Learning to swim provides building blocks used to overcome life's challenges. Each result is unique to each swimmer:
Learning to simply blow bubbles helped save the life of a little boy during surgery.
The little girl with autism found she could swim like a mermaid.
The young girl who seemingly never fit in became part of a team.
The 15-year-old boy who learned to swim with our program is now assisting our team of instructors to teach and inspire other special needs students.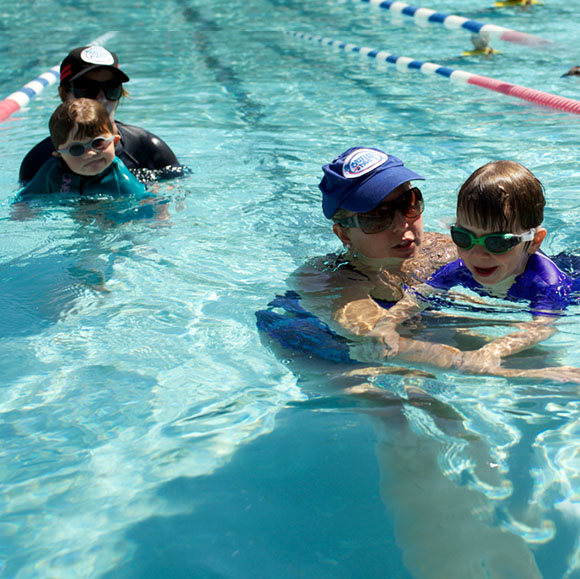 The heart and soul of swim with heart.
SWIM WITH HEART'S MISSION
The driving force behind our organization
Swim with Heart (SWH) is a 501(c)(3) non-profit organization that offers year-round swim instruction and competitive team training to Santa Monica and surrounding area residents. Our instructors specialize in breaking through barriers by mentoring swimmers with special needs. For many in our program, learning to swim is their first great achievement. At SWH, our kids learn to replace the words, "You Can't," with "Yes, I Can!" Our progressive approach works for everyone.
MISSION: To teach swimming that cultivates courage, community and independence as well as physical and inner strength.
VISION: For every child, especially those with special needs, and their families to have safe swimming skills and healthy lifestyles.
Empowerment
Our positive and individualized approach works for everyone, from complete beginners to confident and competitive swimmers, and our instructors specialize in mentoring swimmers with special needs. We teach life skills inside the pool that cultivate physical and inner strength.
Swimming Expertise
Our innovative instructors work with each swimmer to establish trust and mutual respect, develop courage, learn water safety, and advance swimming skills. Swim with Heart swimmers strive for their best in the pool—and we encourage them as they apply this to all areas of their life.
Transforming lives
We further provide each child and their family with programs and services that present physical activity and exercise as part of a healthy lifestyle.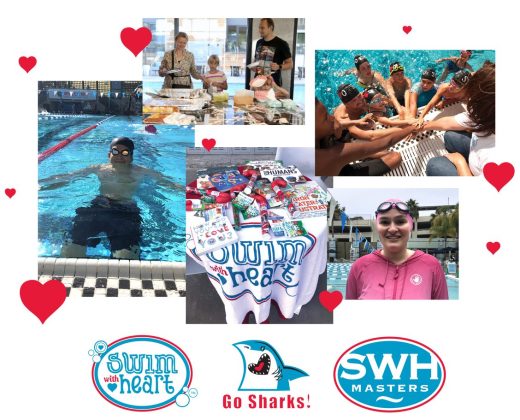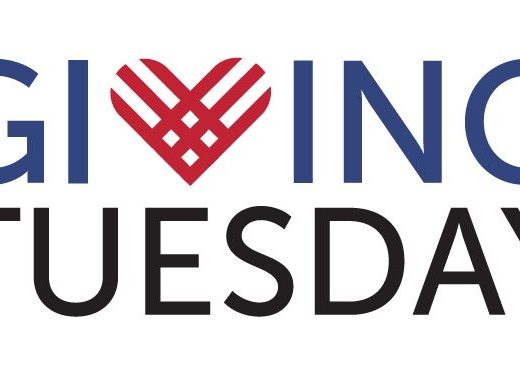 SWIM WITH HEART IS RAISING MONEY FOR 2023
Show your heart with Swim with Heart swag!
We depend on your support to help our
sharks at Swim with Heart!