OUR STORY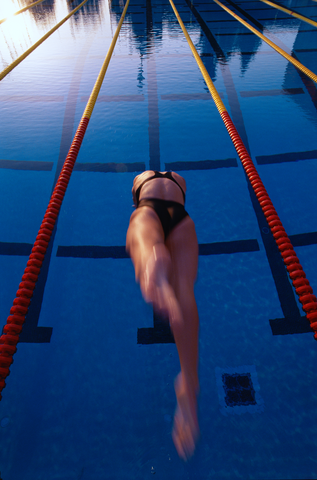 We believe there's magic in the water. No, really, we've seen it in action. With the help of specially trained instructors, swimmers of all abilities break through emotional, mental, and physical barriers and open up new possibilities. For many children in our program, learning to swim is their first big win. At Swim with Heart, we replace the words, "You can't," with "Yes, you can!"
As a result, our swimmers, especially those with special needs, gain the confidence to achieve the impossible outside of the pool. Children who are told they'll never have the coordination to walk, are walking – and even jumping; those who have been silent start using their words; those who have trouble making friends are suddenly part of a community. Experiences in the water become life skills that will improve swimmers' lives and the lives of those around them.
Swim with Heart is non-profit organization that offers year-round swim instruction and competitive swim team training to residents of the Santa Monica and the surrounding areas. Here at Swim with Heart, we focus on personal connections, setting goals and achieving them –all while having fun.

SWIM WITH HEART'S MISSION
Swim with Heart, a 501(c)(3) non-profit organization, offers year-round swim instruction and competitive swim team training with a focus on personal connection and the importance of having fun.
Empowering Everyone Our positive and individualized approach works for everyone, from complete beginners to confident and competitive swimmers, and our instructors specialize in mentoring swimmers with special needs. We teach life skills inside the pool that cultivate physical and inner strength.
Swimming Expertise Our innovative instructors work with each swimmer to establish trust and mutual respect, develop courage, learn water safety, and advance swimming skills. Swim with Heart swimmers strive for their best in the pool—and we encourage them as they apply this to all areas of their life.
Transforming Lives We further provide each child and their family with programs and services that present physical activity and exercise as part of a healthy lifestyle.
We believe heart is at the center of everything we do, in and out of the water.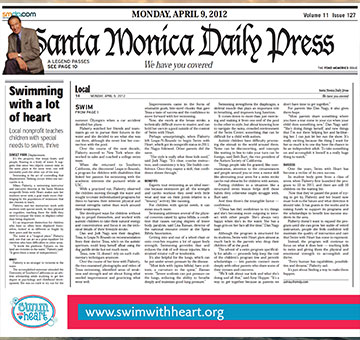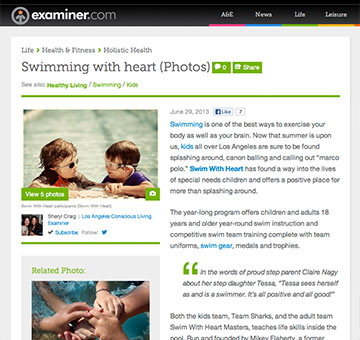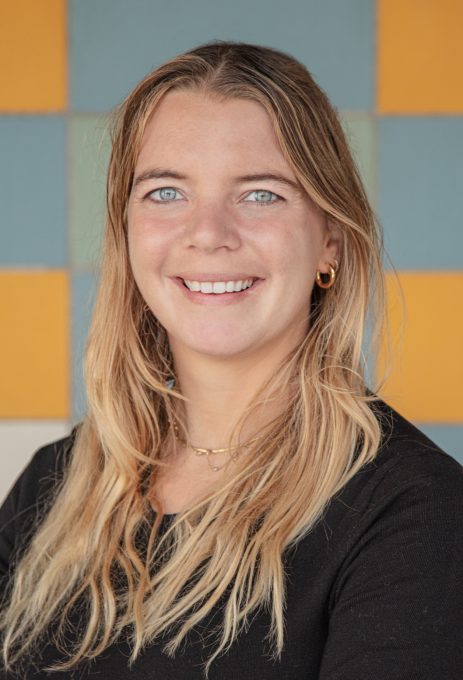 Katy is originally from Pasadena where she grew up swimming. Katy attended UCLA where she was team captain of the women's swim team and a top 3 finisher at Pac-12 and NCAAs. Katy's other swimming accomplishments include being a part of the US National team for eight years, and participating in the World University Games, Swimming World Championships, Olympic Trials, and Pan Pacific Games. She was one of the top five open water athletes in the United States and one of the top ten open water athletes in the world. Katy is currently working as a Registered Behavior Technician and earning her Master's degree in teaching and special education.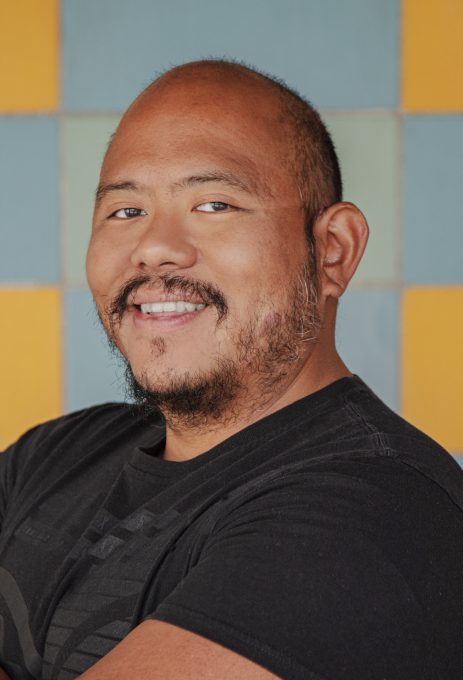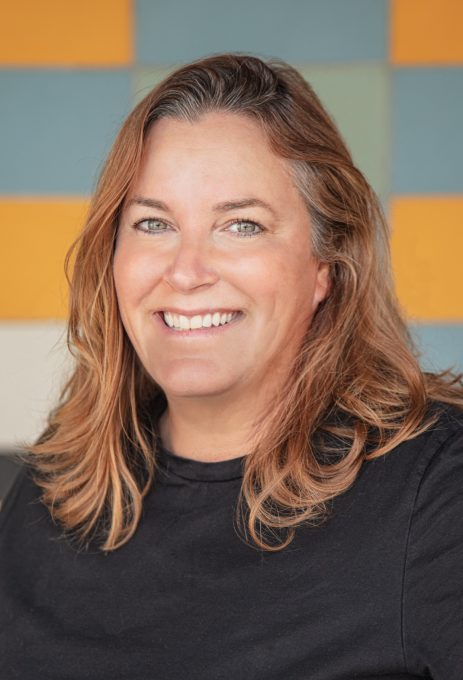 Michael Flaherty, called Mikey by all, is a world-ranked swimmer who was a member of the University of Southern California's NCAA 1997 championship team. Mikey became a swim instructor and coach and discovered her true passion was working with autistic children. She founded Swim With Heart in 2010 based on the philosophy that learning to swim cultivates confidence, courage, and independence in and out of the water. To date, the nonprofit has worked with nearly 1,000 swimmers and their families.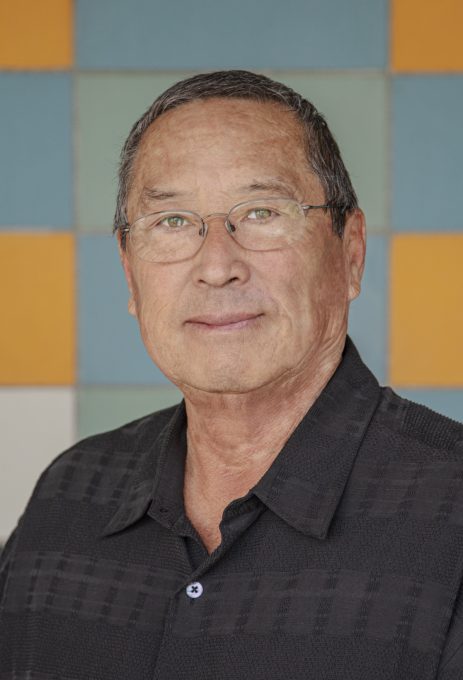 Mike started coaching in 1976 for Downey High School's water polo program. He has been the head coach for numerous college water polo and swimming programs including California State University, Los Angeles, Saddleback College, Santa Monica College, and Los Angeles Valley College. During his years coaching college athletes, Coach Mike helped develop eighty-six community college All-Americans, and six NCAA Division II All-American swimmers. Coach Mike has received several accolades over the years, including Coach of the Year. He also has experience coaching age group children at the University of California, Los Angeles. Mike has been coaching Swim with Heart Masters for four years!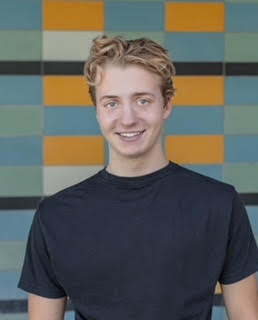 Luke has been competitively swimming for the past 10 years. He is in his first year of coaching for Swim with Heart. Luke's favorite part about working for Swim with Heart is getting to work with the swimmers and making a difference in their lives. A fun fact about Luke is that he enjoys word games!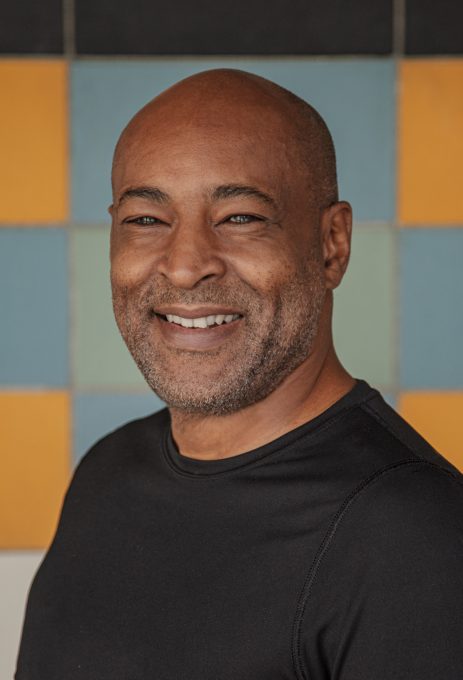 We depend on your support to help our
sharks at Swim with Heart!