All I Want for Christmas is a Kidney for my Dad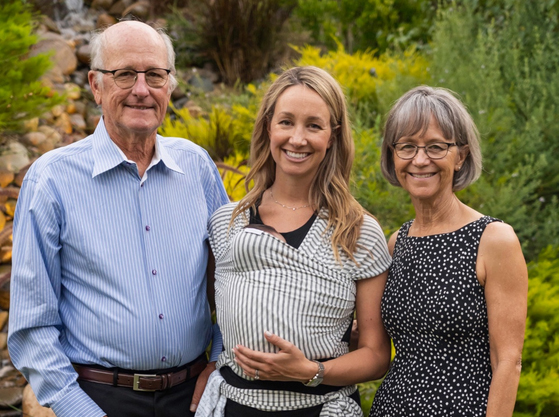 Carolyn Watts, daughter of another member of our community, Paul Watts, is facing the challenge of finding help for a parent in need. I am thankful that we have such a supportive community to hear and consider her request.
My dad was recently diagnosed with kidney failure and has been approved for a kidney transplant BUT he needs a donor. Considering the long wait for a deceased donor, his best chance is to seek a kidney from a living donor.
Paul began swim lessons at one year old in San Jose, CA. He continued swimming in local pools throughout his childhood and joined his high school team. His college career started at San Jose City College and Foothill Aquatics until he was recruited at Colorado State where he swam breaststroke and became an All American.
After college he joined USMS and competed at Nationals. For the past sixteen years, he has been running two high school pools and a Masters program. His wife and three children are all swimmers as well. Paul is loved by the swimming community and he deserves more time at the pool!
If you'd like to be contacted about a donation, please go to www.ucdonor.org to fill out the form. The link goes through questions about your health and is completely anonymous (no one other than the hospital will know you filled it out). When it's time to enter my dad's name and birthday, enter "Paul Watts, 9/1/1947".
—
We are sending our heartfelt thoughts to Paul, Carolyn, and their family and hope that there's a ripple across our community that locates the donor they are seeking.