RIPPLE EFFECT

November 2022
A Season of Gratitude
Swim with Heart updates, details moving forward,
and a few links for you to check out!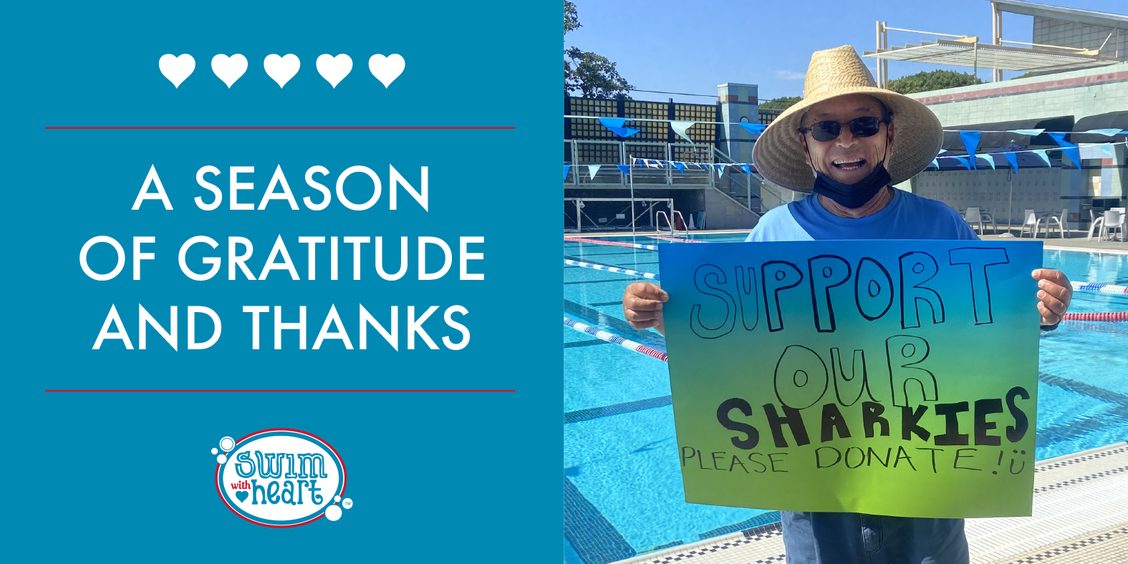 Dear SWHMasters and SWH Families,
With Thanksgiving a couple of weeks away, we've reached the season of gratitude.
To me, gratitude is the emotion I feel year-round for all of you. You are what make Swim with Heart the organization that is so much more than swimming lessons, swim masters' practices, or even accomplishing swimming to shore at Alcatraz. The bond we've created goes much deeper as we support one another through challenges and celebrate successes.
Please continue to spread the word about Swim with Heart to your community of coworkers, friends and family members. We are always ready to welcome new swimmers into SWH's programs.
As 2022 begins to wind down, donations to our non-profit are crucial to helping us help our young swimmers achieve their goals. Please consider donating as you're able – and thank you to all who have provided additional financial support! Contributions, no matter the dollar amount, are part of the ripple effect that allows us to make the difference in the life of a child or young adult who finds strength and achievement through Swim with Heart's programs.
As I wrote to you in October, I want this newsletter to be a forum for sharing stories of our students and instructors.
I'll start by sharing my gratitude for Mike Santo, who has been an instructor with Swim with Heart since 2019. (That's Mike holding the "Support Our Sharkies" sign!) Talk about your ripple effect – Mike has been teaching and coaching swimmers and waterpolo players for 47 years! He's coached NCAA level athletes and taken collegiate teams all the way to state championship competitions.
Whether teaching lessons, coaching swim teams and water polo squads at the collegiate level, or working with individual students, Mike has been a mentor to all and is a beloved member of SWH's staff of instructors. Working with swimmers ranging in age from infancy to 92-year-olds, Mike uses his sense of humor and vast experience in all things related to swimming to connect with and motivate our students to challenge themselves in and out of the water. We are so fortunate to have Mike Santo as a member of the Swim with Heart family.
I hope you will consider sending me your stories to share or please reach out if you'd like our newsletter staff to write a feature about your experiences with SWH.
Wishing all of you a lovely Thanksgiving with family and friends.
Just keep swimming!
~ Michael Flaherty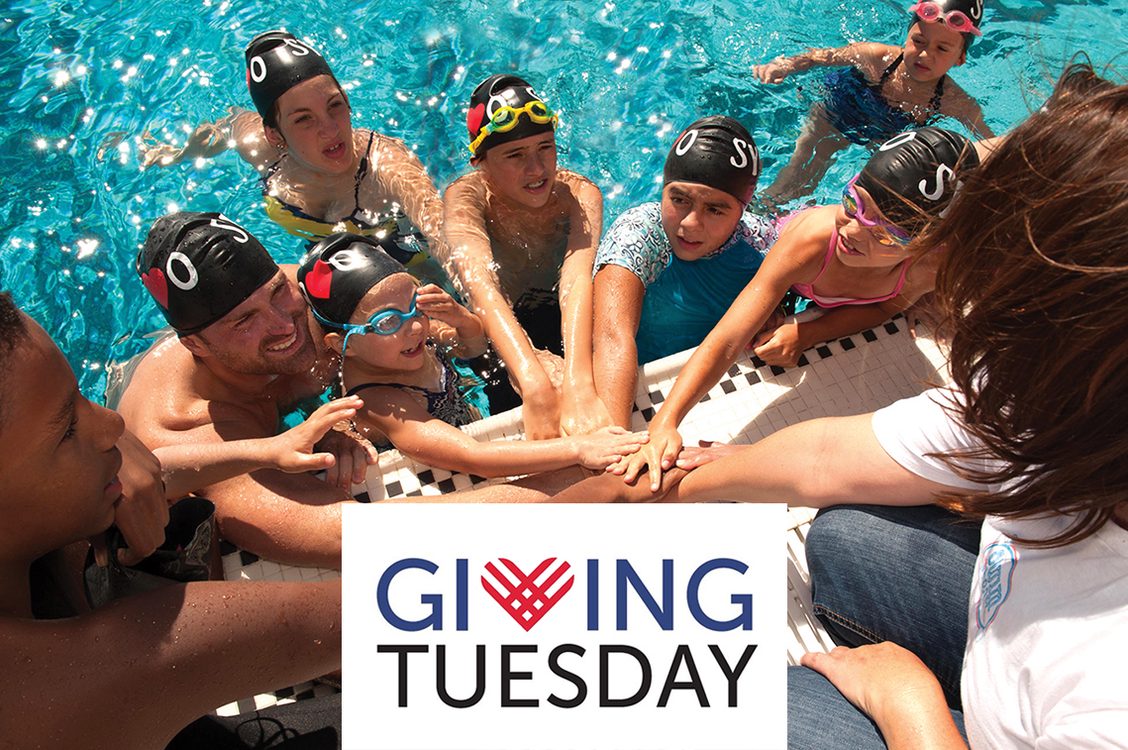 GIVING TUESDAY: November 29, 2022
Everyone has something to give and every act of generosity counts
What began as a day to encourage people to do good…
GivingTuesday was created in 2012 as a simple idea: a day that encourages people to do good. GivingTuesday is now an independent nonprofit and a global movement that inspires hundreds of millions of people to give, collaborate, and celebrate generosity.

GivingTuesday reimagines a world built upon shared humanity and generosity.

Please consider a donation to Swim with Heart on GivingTuesday, November 29, 2022. Thank you!
WHAT YOU NEED TO KNOW

Thursday, November 17th
SWHMasters Get-Together @ Osteria
6:00-9:00 pm
401 Wilshire Blvd.
Outside area, plenty of space
https://osteriadelfornaio.com/
See you there!
Thursday, November 24th – Friday, November 25th
Pool is CLOSED in observance of Thanksgiving. Enjoy!
Tuesday, December 13th
Mikey's Annual Networking
LeTip of Westside Referrals Network, CA
Holiday Gift Bazaar
The Griffin Club
3084 Motor Ave., Los Angeles, CA 90064
7:00-9:30 pm
No registration necessary
December 19th, 2022 – January 8th, 2023
Pool is CLOSED for maintenance. Happy Holidays!
NEW POOL SCHEDULE*
effective now through June 2023!
*please keep the closures above in mind

Youth Splash Schedule
M T W H / 3-6pm
Sat / 9-1pm
Sun / 9-1pm

Youth Fitness Schedule
M T W H / 3-4:30pm
Sat / 12-1pm
Sun / 1-2pm

Masters Splash Schedule
M W / 6-7pm
Sat / 10-11am

Masters Fitness Schedule
M T W H / 5:30-6:30am
T H F / 11-12pm
M T W H / 3-4pm