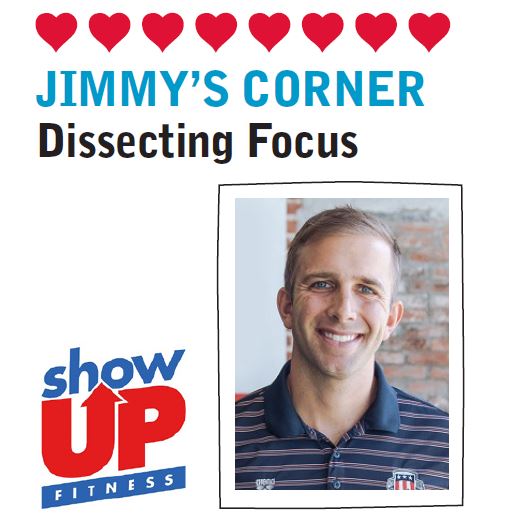 The core of excellence lies within our focus. We all want to perform at our very best and reach our full potential; now in order to make this happen we must learn how to focus properly. Excellence begins only when we connect with each step of the process as we move forward in achieving our goals. Every moment is important in the pursuit of raising our level of consistency.
I would like to dissect our focus into six different sections: Commitment, Mental Readiness, Positive Visions & Images, Confidence, Distraction Control, and Ongoing Learning.
Commitment: Committing to constant learning and growth will help to enhance our focus. While pursing our dreams, it is imperative that we develop the mental, physical and technical skills to becoming the very best version of ones self. Learning about focus can directly affect our mood as well as the outcome our performance. As we apply the lessons learned from each experience we can then take steps towards improvement. Setting clear goals and resisting inevitable obstacles will help us hold onto our commitment as we continue to pursue personal excellence.
Mental Readiness: Preparing, training, and performing with full focus combined with the right amount of intensity will help us to improve and be successful. A positive mindset is a crucial component that can enhance our ability to create positive learning opportunities. We then must take advantage of every training and performance opportunity to build momentum towards reaching our goals. Once in rhythm with this perspective we can find simple joys within the process and stay positive during the various ups and downs we encounter.
Positive Visions & Images: Using positive visions and images within a practice or a performance can help us to see what our potential looks like. Creating positive images may not be as easy as it sounds, especially with the struggles faced along the way. However, the mental, physical and technical skills acquired through our learning process, and the improvement of executing these skills, will help us visualize the images of the steps we need to take to get to where we want to go. Positive thoughts, images and visions are an inspiration to keep striving towards reaching our goals and our dreams.
Confidence: We all have potential and the capacity to overcome obstacles. Commitment, mental readiness and positivity can give us the confidence needed to make smart choices and reinforce our focus. Incorporating confidence in our daily actions will speed up the process in achieving our short term and long-term goals. Conversely, the lack of confidence will slow down the process and cause more roadblocks on our journey. Takeaway: Trust and believe in yourself!
Distraction Control: Staying present can help to reduce stress, maintain positivity and enhance our focus. Performing consistently well requires us to regain a positive focus once we get distracted (as we all face distractions daily). Reconnecting with our best performances from the past can help us reconnect to the skills needed to create another successful experience. Making it a priority to adequately rest will help our mind to stay on the best path towards personal excellence.
Ongoing Learning: Finding joy in what we do will help us take small steps towards achieving our short-term and long-term goals. Reflecting on lessons learned from past experiences will improve new and upcoming performances as well as help us target relevant focus areas for future improvement. Most importantly… ACTING on these lessons learned will be necessary to continue our growth process and help us be successful on an ongoing basis. Remember this is a fluid process where, ironically, there is no finish line. Life gives us an opportunity to continuously SHOW UP and improve at what we love to do. The commitment to become mentally ready and use positive visions and images will help strengthen our confidence to control distractions and enhance ongoing learning. Focus is always within our control, so now go out there and use it!